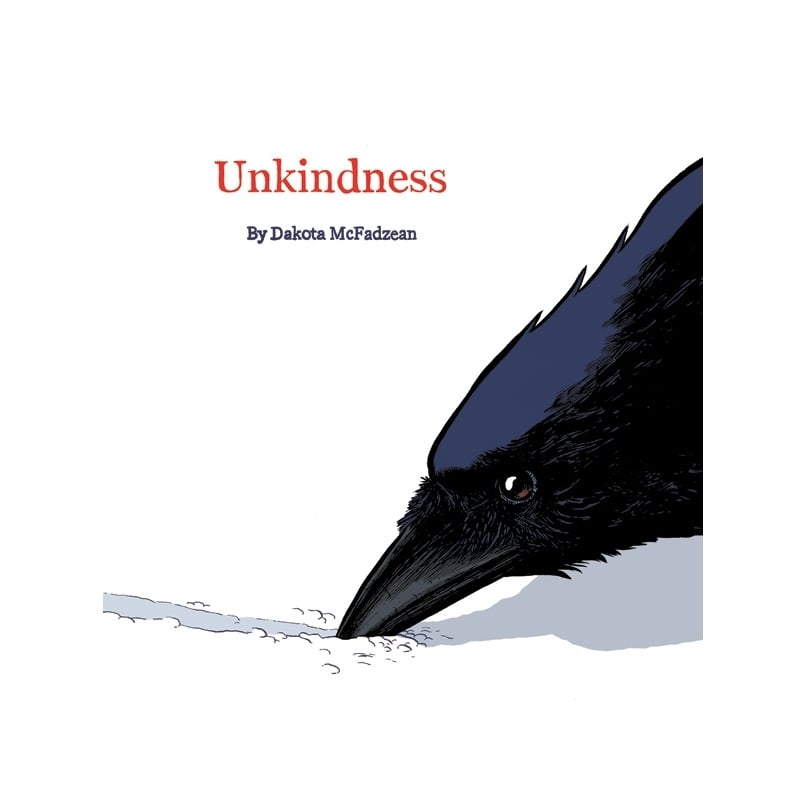 Dakota McFadzean "Unkindness"
by Dakota McFadzean
$

5.00

/ Sold Out
---
$5.00 / 40 Pages
Black & White / 6.5″ x 9″
It's a bitterly cold spring in a small prairie town. As the townspeople go about their daily lives, they barely notice the mysterious flock of birds that have suddenly appeared. The birds collect food, draw lines in the snow and interact with the people, all for some unsaid purpose.
Check out more work by Dakota McFadzean.