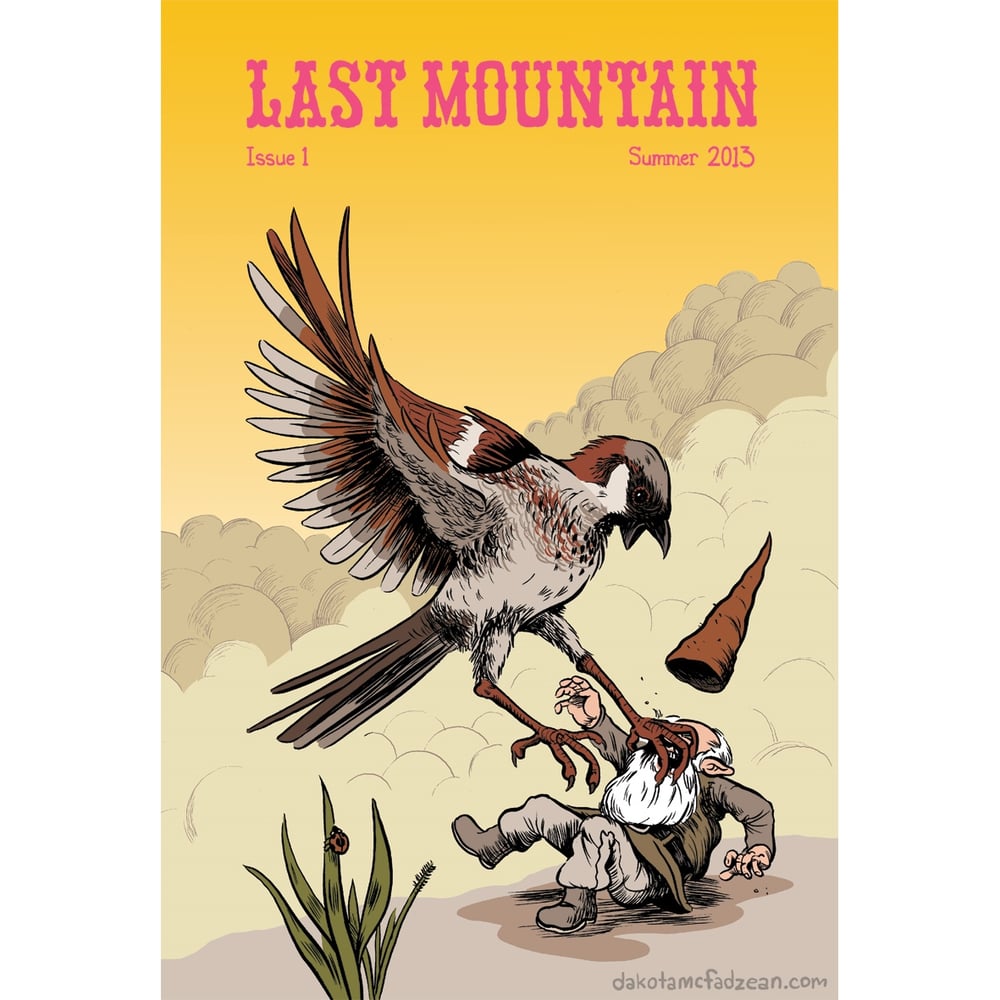 Dakota McFadzean "Last Mountain #1"
by Dakota McFadzean
$

5.00

/ Sold Out
---
$5.00 / 32 pages.
Black and White / 1/4" x 7 3/4"
This issue of Last Mountain contains four short stories filled with teenagers earnestly searching for faeries, a domesticated gnome, a kid who can make any thought real, and a young woman people-watching on a bus.
Check out more work by Dakota McFadzean.